Serving the poorest country in the Western Hemisphere

* * *
The Haiti Collective empowers Haitian churches and communities through strategic partnerships for kingdom advance.

Our programs include:
Church Centered Partnerships
Short-term mission efforts are most effective in the context of long-term relationships
We believe the local church is the outpost of the kingdom of God and should be central in kingdom affairs. All of our programs operate in and through local churches in Haiti.
We seek to build church-centered partnerships between like minded US churches and Haitian churches for long-term relationships to bring about the transformation Haiti so desparately needs.
Learn More
Indigenous Leadership
We believe strongly in indigenous leadership
The field coordinator, local church pastors, and missionaries in Haiti give primary direction and understanding to the work taking place day in and day out, week in and week out, year after year.
We are careful not to import our cultural norms into our work in cross-cultural missions. The national leaders know the language and culture of their home country, allowing them to avoid the pitfalls and faux paus common for foreigners. Our goal is to leverage our gifts, resources, money, and trips to equip and empower Haitian leaders through service, training and encouragement.
Our work is accomplished through strategic partnership with the Société Chrétienne d'Haiti which is a licensed non-government orgianization (NGO) in Haiti.
Learn More
Not just Giving but Going
The Haiti Collective provides hands-on service opportunities through sponsored mission trips
Partnerships are the Heart and Soul of The Haiti Collective

Here are some of our current partners:
What our partners have to say:
"Being part of The Haiti Collective helps us practice being on mission locally and internationally. It allows our church to be part of a longer term partnership rather than year-by-year single engagements. We are part of an ongoing indigenous effort to care for orphans, widows, and pastors as they strive to impact their nation with the gospel. It has helped us better understand how to contextualize the work of gospel ministry in different cultures."
-Bill Ascol, Senior Pastor, Bethel Baptist Church - Owasso, OK
"We have been blessed to partner with The Haiti Collective for nearly a decade. THC was an answer to our prayer that God would allow us to partner with a Christ-centered and Biblically faithful organization dedicated to preaching the gospel and strengthening local churches throughout the country of Haiti. We have built long-term relationships with believers in Haiti and developed a deep love for our brothers and sisters and a deep commitment to the work of ministry there. This ministry has helped to shape our understanding of what it looks like for our church to be involved in the Great Commission and we could not be more thankful nor committed this partnership."
- Justin Wheeler, Senior Pastor, Cornerstone Baptist Church - Wylie, TX
Becoming a Partner is easy!
Step #1
Complete a brief online application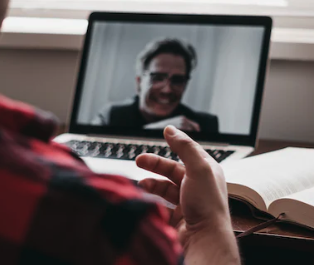 Step #2
Schedule an interview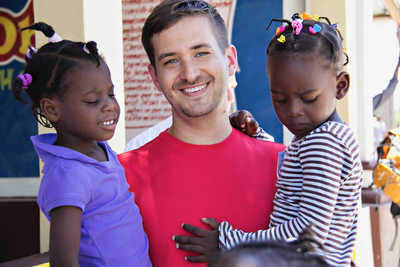 Step #3
Join us on a vision trip
Want to become part of The Haiti Collective?
If you are a leader of a local church or para-church ministry interested in partnering with The Haiti Collective, we would love to talk with you! We would be happy to explain the process of becoming a partner and how your church or organization could potentially go on a vision trip to see exactly what is taking place in Haiti through our ministry. The easiest way to make that connection with us is to complete a brief online application by clicking on the button below. Thank you for reaching out to us, and we look forward to talking with you soon!
Become a Partner